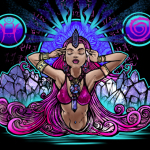 Watch the step by step Ritualistic tribute to the goddess of spring energy vortex opening with new art prints and cell phone cases
Continue reading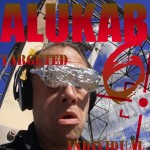 New mind melting animations stunningly integrated with bizarre live action drama. Illustrated with all new music by Cyphlon!
Continue reading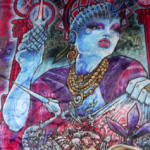 A second print run of this cosmic blanket art print on super soft terry cloth.
Continue reading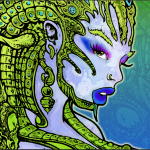 Spring has arrived and so it is time to plant the seeds anew, fresh paint, and art imagery never seen until now.
Continue reading
New Ritual art for this winter solstice. Phone Skins and Tote Bags and more...
Continue reading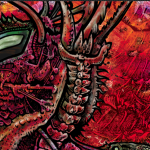 This month is slammed with live art and visual performances. I will be presenting images in multimedia forms all over Los Angeles County and here is compiled all the dates and details.
Continue reading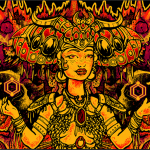 Just in time for Halloween 2016. This new image was created under the passing of the Equinox. It is a commemorative art print to celebrate the transition of our people into the underworld this Autumn.
Continue reading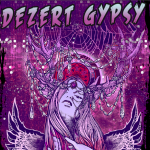 Check out my newest incarnation of the spirit of Joshua tree in these new awesome leggings made from recycled plastic bottles!
Continue reading
Instagram
Please check the instagram widget has been set up correctly