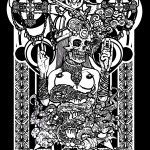 This new sticker pack features the Skeleton Woman black and white illustration on weather proof vinyl. Get multiple packs of five while supplies last.
Continue reading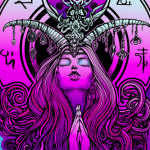 The Slavic Ancestral Portal Guardian Art Prints are now available! Also, see the process of how it was made.
Continue reading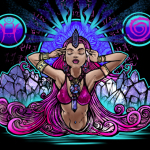 Watch the step by step Ritualistic tribute to the goddess of spring energy vortex opening with new art prints and cell phone cases
Continue reading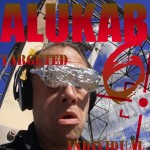 New mind melting animations stunningly integrated with bizarre live action drama. Illustrated with all new music by Cyphlon!
Continue reading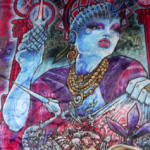 A second print run of this cosmic blanket art print on super soft terry cloth.
Continue reading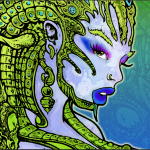 Spring has arrived and so it is time to plant the seeds anew, fresh paint, and art imagery never seen until now.
Continue reading
New Ritual art for this winter solstice. Phone Skins and Tote Bags and more...
Continue reading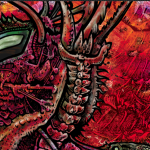 This month is slammed with live art and visual performances. I will be presenting images in multimedia forms all over Los Angeles County and here is compiled all the dates and details.
Continue reading
Instagram
Please check the instagram widget has been set up correctly