Finally this "SPLATTER THRASH ULTRAREV"  board is available to the public from NIGHT MARE snowboards. The Colorado based snowboard company is hosting a series of signature boards for their sponsored snowboarders. I created the imagery for Ryan McCoy's own custom SPLATTER THRASH nightmare board. Check out my hand drawn RMcCOY logo.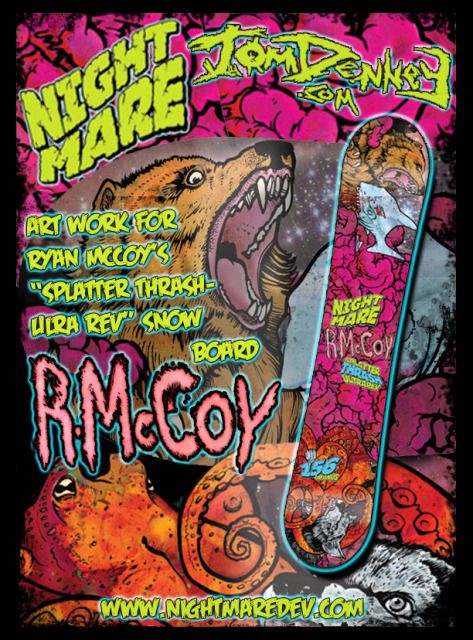 I was approached by former Raise the Red Lantern Drummer Joe Suda to develop a graphic for NIGHTMARE SNOWBOARDS! See the finished Snowboard here. He specifically requested a battle between a Bear , Octopus, Wolf and Shark… In Space.

Finished now, the Splatter Thrash board is a huge success!!!Here You can see the board as it exists fresh off the press. At the heavyshred blogspot you can see more previews and read a bit about the process of making it.ORDER YOUR OWN finished Snowboard here.

Check it out at heavyshred.blogspot
Enjoy the Battle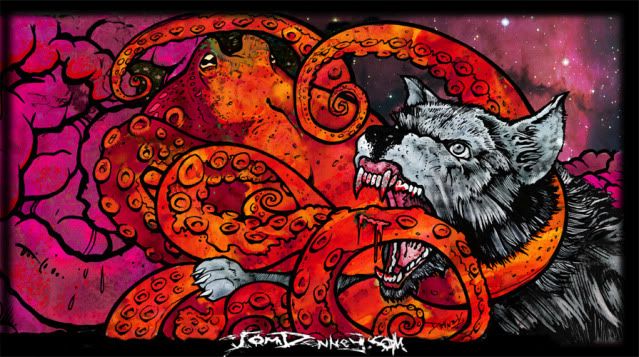 This is how the idea evolved.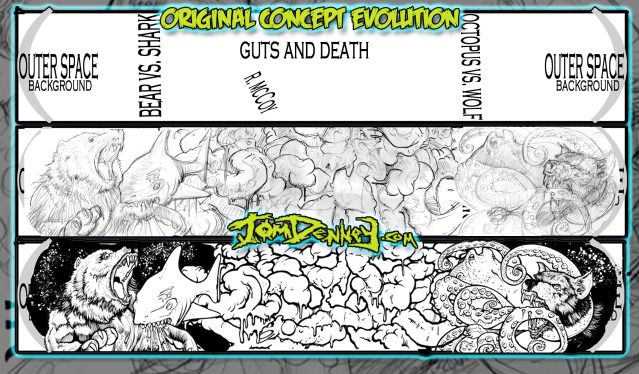 Here is an AWESOME video of the Nightmare snowboard team actually applying the graphic to the wood and all the steps in between.