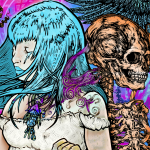 Santos is an old school illustrator known for his work with legendary doom bands like Grief and Noothgrush and Torche. Together He and I collaborated on a piece of art which is now available as a limited full color sublimated BLANKET PRINT on soft Terry Cloth Blanket
Continue reading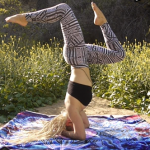 Now I have MEDITATIONAL BLANKETS which contain geometrical patterns specifically designed to accommodate all of your prostration requirements.
Continue reading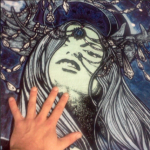 A super limited run of prints are available for only the short time whilst they last.
Continue reading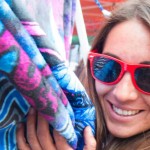 You May Have heard that you can pre~order these new ultra soft terry cloth blankets with my transdimensional technology artwork upon them.
Continue reading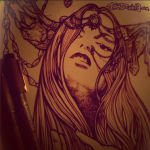 Metaphysical Higher Dimensional Quantum soul Integration through creative output, images!
Continue reading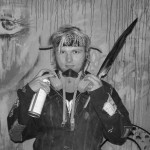 Painting the set of David Becker's controversial Pho-Black Metal short film "MIRK RIDERS", The Mirk Riders is a movie about what you can't escape. Seen through the eyes and memory of band leader, Eve, as she leads her coven through a psychotropic paganistic drug fueled romp across the desert after their last show of their tour.
Continue reading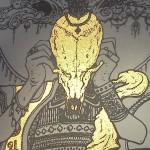 I now have hand printed, hand numbered posters available with my Sadgiqacea art in limited gold foil ink. Only a few ever printed.
Continue reading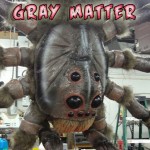 Red Clark is a film maker from Chicago releasing an adaptation of a Stephen King horror story. I created concept sketches and artwork which influenced the visualization and prop making of the film. See the giant SPIDER puppet crafted after my concept art.
Continue reading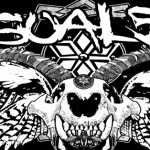 Nagual Sun is the Los Angeles based doom band in which I play a roll. Check out the new demos and upcoming performances scheduled.
Continue reading