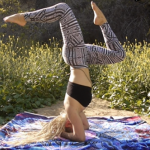 Printed using Alchemical Steam technologies on super high quality wicking polyester fabric , its a functional art print. This highly flexible athletic material is great for movement and even has a pocket in the waist band. The print is washable on all cycles and the size small translates to a size 4. Orders are shipping right away
SIZE SMALL $79.00 USDMED $79.00 USDLARGE $79.00 USD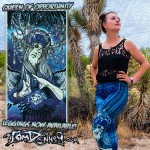 Check out these BRAND NEW EDITIONS to my growing collection of artistic wearable leggings.
Continue reading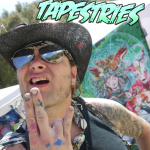 The new tapestries are arrived! Decorate your sacred space with these visionary full size wall prints.
Continue reading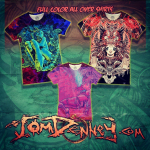 Fresh off the press~New art work in these full all over print shirts for men and women. See the process from pencil sketchbook drawings to form fitting fashions and apparel.
Continue reading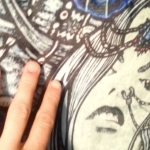 Now back in stock "Queen of Opportunity" super soft terry cloth fully functional BLANKET ART PRINT!
Continue reading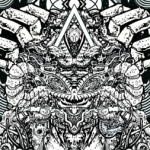 A new podcast with Ben Axiom, as well as new art prints and the premiere of a top secret upcoming project.
Continue reading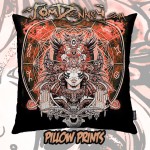 I now have phenomenally soft PILLOW PRINTS. These psychedelic head props will decorate your home and inspire the landscapes of your dreams.
Continue reading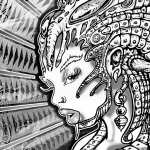 New Projects, including the "Intentional Retrograde" short film, my Collaboration with Lindsay Hearts, new Nagual Sun and upcoming live art performances.
Continue reading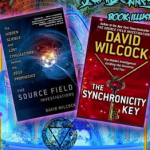 My artistic collaboration with David Wilcock on his New York Times best selling book "THE SYNCHRONICITY KEY" and how that art work ties in with today's current events in an uncanny manner.
Continue reading