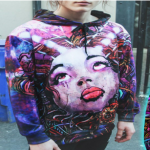 I teamed up with Set4Lyfe apparel to release these full colored all over print hoodies and pajamas just in time for winter!
Continue reading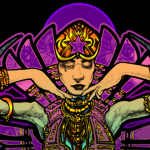 Watch the process of my Autumnal Equinox Art Print for 2017 unfold
Continue reading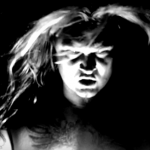 I Klatus announces the band's third full length with this new video for "BENEATH THE WAVES" from the LP entitled "NAGUAL SUN"
Continue reading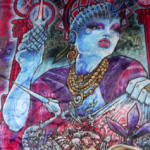 A second print run of this cosmic blanket art print on super soft terry cloth.
Continue reading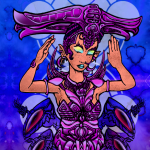 This revealing video shows the stages and steps by which I created this new piece of artwork. Also other news and music
Continue reading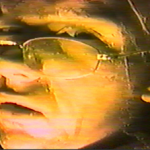 I unleash part 1 and 2 of a new mini web series based in the illustrious world of madness and mind control that is ALUKAB. For fans of VHS Glitch art and Trance Animations. Get a weekly dose of my newest animations and the continued story of Samuel Gossimer and the Prussian General...
Continue reading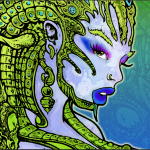 Spring has arrived and so it is time to plant the seeds anew, fresh paint, and art imagery never seen until now.
Continue reading
New Ritual art for this winter solstice. Phone Skins and Tote Bags and more...
Continue reading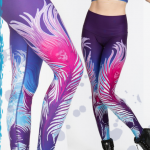 Featuring new art prints and leggings I designed for Elektrix Love, as well as my art book on Holiday Special. Also listen in on my newest podcast ...
Continue reading
Instagram
Please check the instagram widget has been set up correctly