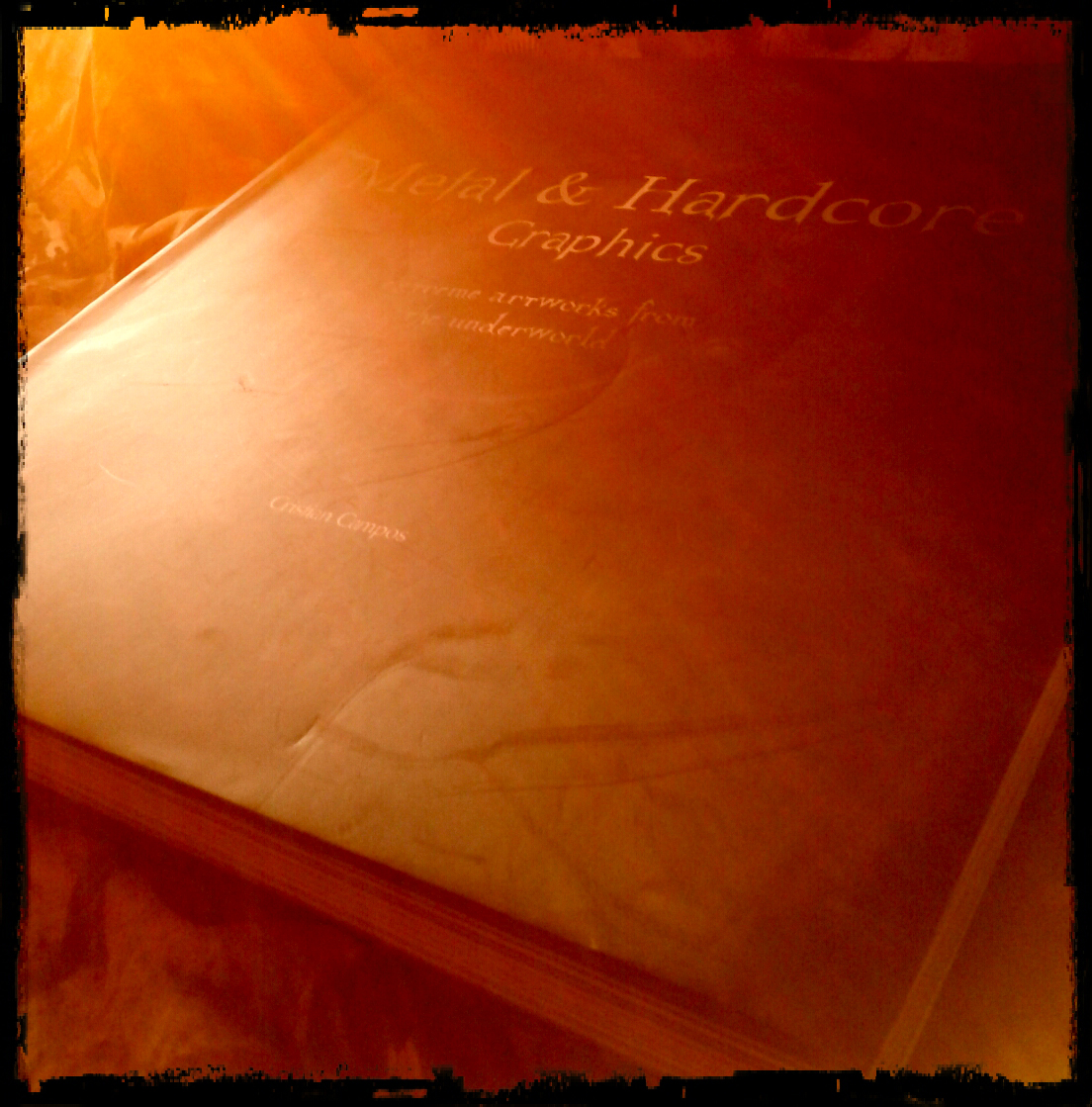 It was a massive effort that took years to complete. The coordination of over one hundred of the metal undergrounds most brutal artists to be featured in one massive manuscript, a sort of tomb of the modern day grotesque and extreme album art and imagery. I was happy to be invited onto this project and am glad to be able to feature it here for the first time.
This is my page, I was lucky enough to have several pieces featured in my own spread. It was no small task for the editors to arrange the hundreds and hundreds of artworks from designers around the world, creating the albums and aesthetic of the most brutal music book know to man. I am certainly glad Cristian Campos felt up to the duty.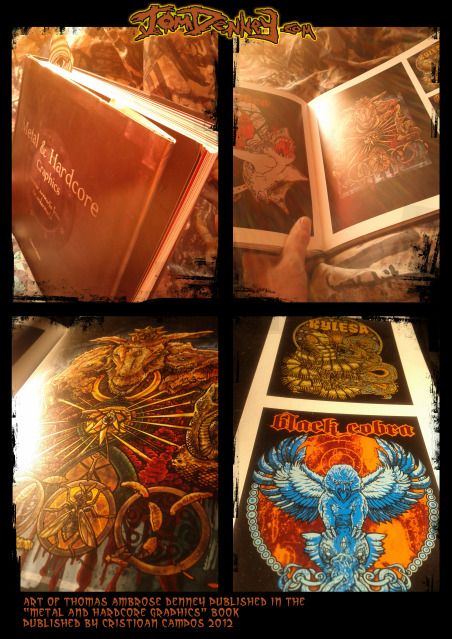 As you can see, this is a very thick book. I highly recommend owning this for yourself simply due to the never ending amounts of pages filled to the brim with tremendous excerpts from just about every metal acts artistic catalogue. This is the cover art from Continent of Ash, which never was released due to record label troubles. Here it is published for perhaps the only time ever.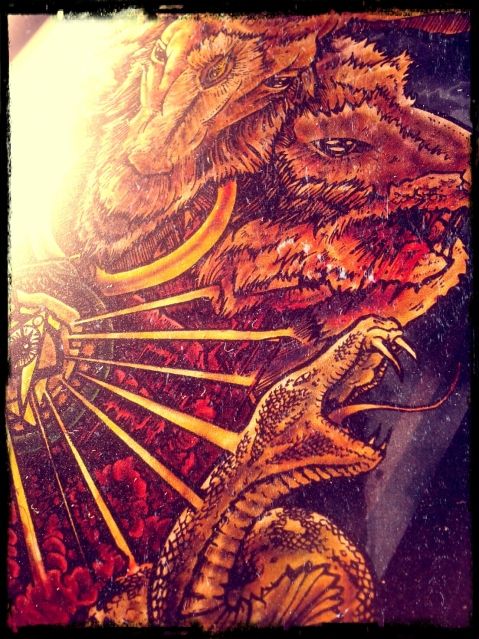 HERE are my two friends Tony Koehl and John Santos featured on the same spread. It is very cool to see my self and my associates honored in this manner. Everyone would do well to pay a little respect to artists who KEEP IT BRUTAL!
Here is a great video where you can virtually thumb through the pages yourself.
Virtual tour of Metal Art Book
So on behalf of everyone involved, I would highly encourage you to support the creation and sustaining of endeavors like this by PURCHASING A COPY of the BOOK for yourself. It really is a beautiful and well manufactured table top oddity by which you may impress ALL of your friends. No doubt you yourself will find endless hours of enjoyment at the epic amount of visual stimuli, interviews and photographs available in this book by Cristian Campos. Follow this link.