A long time ago, fellow illustrator John Santos Jr. and I decided to do a collaboration of art together. I did my half, and after much time, Santos finished his.
Here is the resulting work;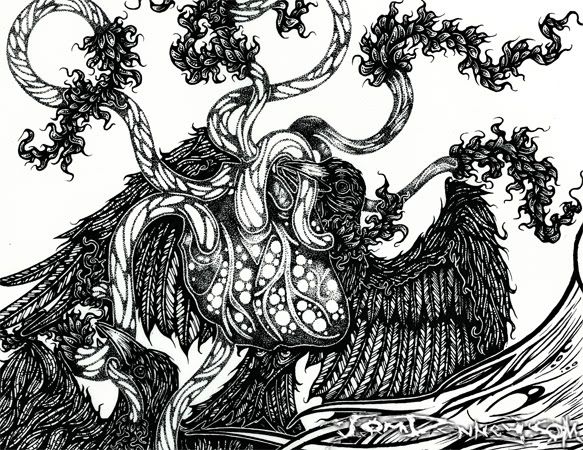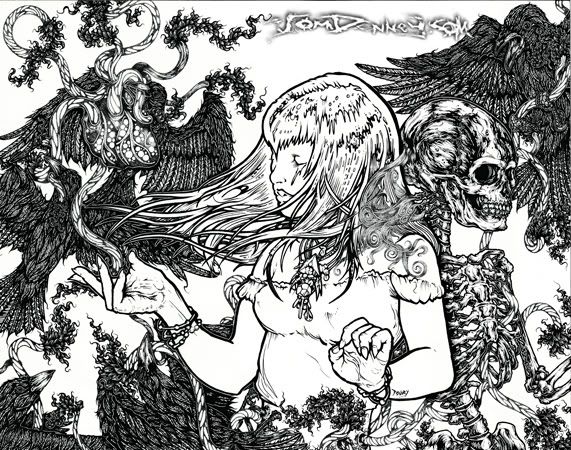 Poster prints will be made available in march by BLACKBIRD clothing!
JOHN SANTOS:  http://www.myspace.com/outofspite
The image is interesting because we see the feminine anima figure, or projection of the feminine being attacked by carion and shadow structures. Just recently I did a podcast with LA artist Joe Torres where we talk about these shadows that persist in daily life and influence us subconsciously. The Gnostics would call these archons.
Listen to our one hour discussion:
I am very excited to be offering my first promo package of the new decade!

NEW 2010 PACK!!!
JUST $25!!!