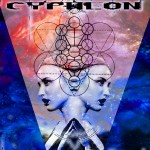 I make experimental music under the TRUE name of CYPHLON. Now you can download the new album for FREE. You can also follow my "experimental audio blog" updated weekly with bizarre sounds and accompanying images.
Continue reading
My extensive work with the project called I KLATUS culminates to a dramatic cacophony
Continue reading
I realize I haven't posted in a while. I have been on a long road adventure through the dessert and mountains. I do have new things posted. I am wanting to spread the word about the new activity going on with I KLATUS. I just put up some fresh sonic. Listen to the new song about MARDUK the malevolent planetoid of potentially earth shattering disaster! New shadow plans enacted! ADD www.myspace.com/iklatus to find out more!
.. I had the distinct and rare opportunity to speak with one of my favorite researchers known only as FREEMAN from http://freemantv.com The occult sorcerers… Continue reading →
A free MP3 for the listening inspired by a moon a Saturn named Mimas.
Continue reading
Very Interesting, my latest podcast "Ponder on this-Episode 5″ I talk with Justin Wilkinson, editor, narrator, documentary film maker with a very unique perspective about the human status and THE ORIGIN OF EVIL. We talk about Atlantis, Lumeria, and the spawning of the demonic forces brought about by an early, unknowing humanity and the LORDS OF MATERIALITY. These ancient demonic forces were invited and became interwoven with the human evolution which is why we have had such a brutal and savage evolution.Highly esoteric teachings of Storys of LUCIFER, FRANKENSTIEN, THE HATHORS, ETHERIC SORCERORS and more. James Dozer and Tom Denney (CYPHLON) created a soundtrack of strange noises inspired by and made to accompany the discussion. You can hear it playing in the background. You can download this interesting improv sonic performance without narration by going to
http://www.tomdenney.com/mp3/dozzernoise30.mp3
Take a some time to check it out!
Instagram
Please check the instagram widget has been set up correctly