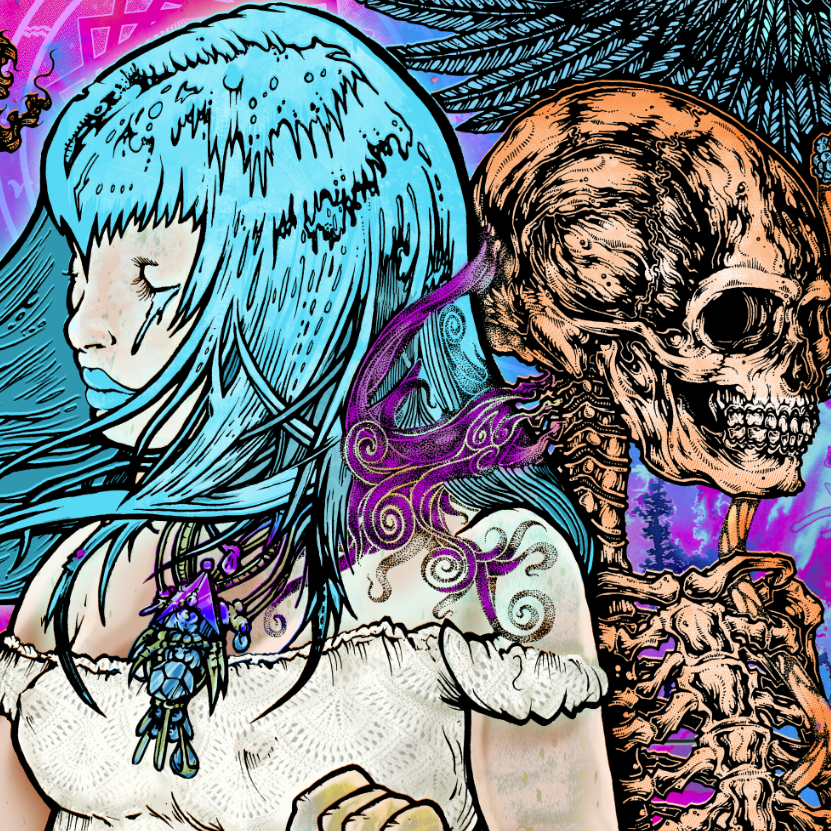 "EMBRACING THE SHADOW" This is a collaborative piece of artwork between myself and old school 7inch doom illustration legend SANTOS.
I  was still in art school when Santos was doing album covers for Grief and Noothgrush. It is quite an honor to share a canvas with him.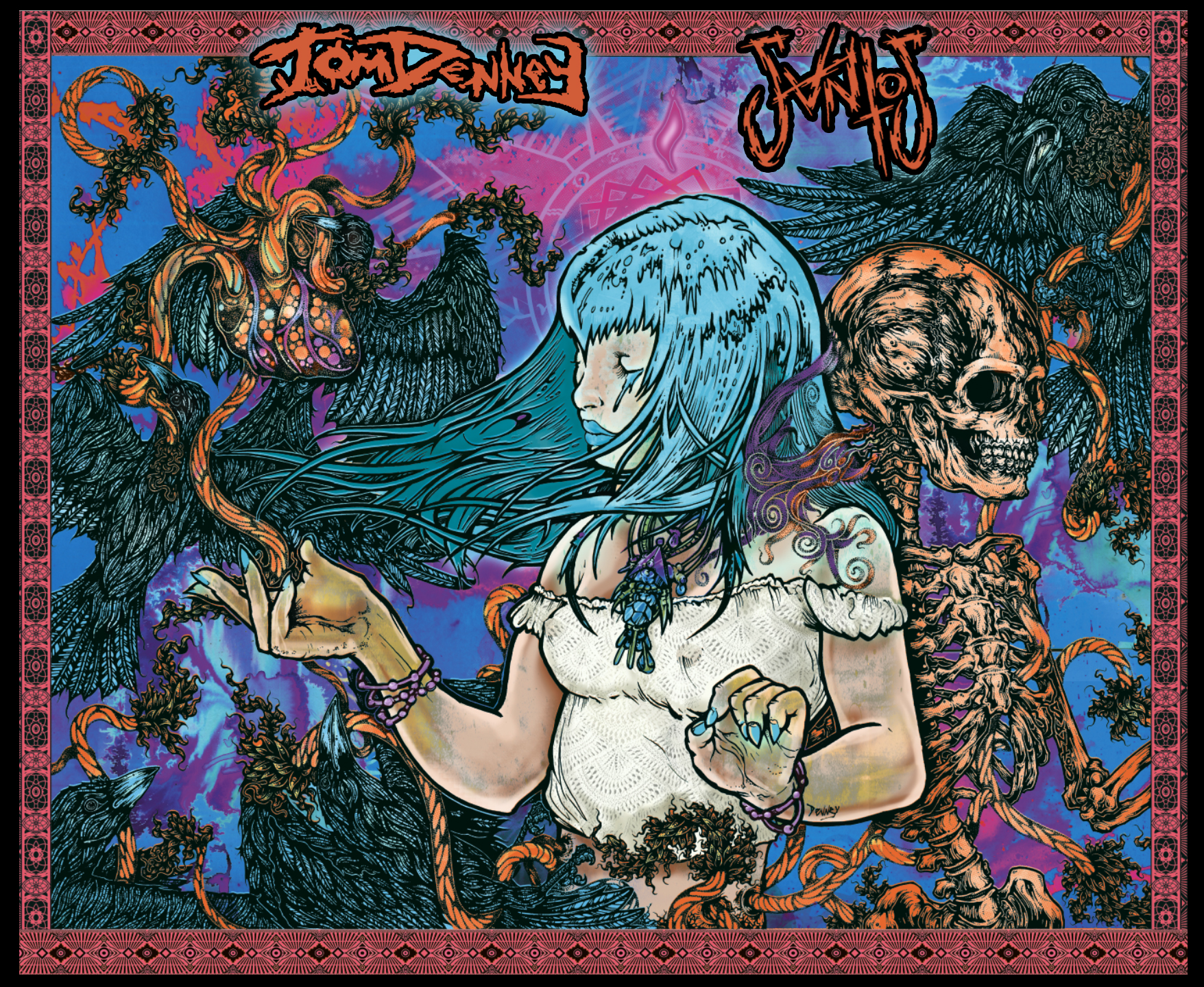 This is a super limited run of full color sublimation prints on soft terry cloth blanket
NEW LOWER SUMMER TIME PRICE!
$120
Like an Iron on, the heat roller turns the image to steam and presses it
to the blank surface of the blanket
Check out other blanket options