I got a chance to sit down with Dj Dougpound, genius behind Tim and Eric fever dream glitch editing on this episode #153 of the Poundcast. Give a listen!
Continue reading

It is the Solstice time once again. Check out this time lapse video of my contribution to the longest day of the year, my depiction of Sophia.
Continue reading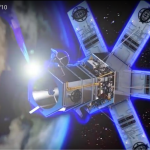 The highly visual webseries contains all new animations and songs. It is the most important thing you will ever see. This seventh installment of a ten part series comes to us now on the 7th hour of the 7th day of the 7th month, twenty years after the initial VHS tape was revealed.
Continue reading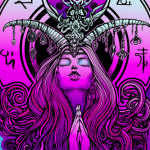 The Slavic Ancestral Portal Guardian Art Prints are now available! Also, see the process of how it was made.
Continue reading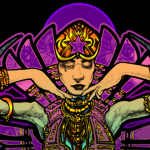 Watch the process of my Autumnal Equinox Art Print for 2017 unfold
Continue reading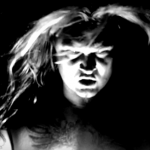 I Klatus announces the band's third full length with this new video for "BENEATH THE WAVES" from the LP entitled "NAGUAL SUN"
Continue reading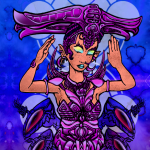 This revealing video shows the stages and steps by which I created this new piece of artwork. Also other news and music
Continue reading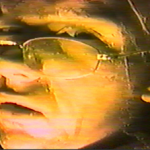 I unleash part 1 and 2 of a new mini web series based in the illustrious world of madness and mind control that is ALUKAB. For fans of VHS Glitch art and Trance Animations. Get a weekly dose of my newest animations and the continued story of Samuel Gossimer and the Prussian General...
Continue reading
New Ritual art for this winter solstice. Phone Skins and Tote Bags and more...
Continue reading
Instagram
Please check the instagram widget has been set up correctly