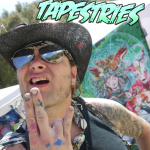 The new tapestries are arrived! Decorate your sacred space with these visionary full size wall prints.
Continue reading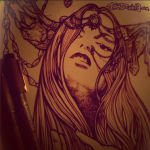 Metaphysical Higher Dimensional Quantum soul Integration through creative output, images! Also links to my new instagram https://instagram.com/tomdenney_art/
Continue reading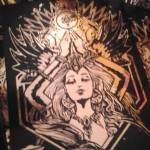 I now have fancy GOLD FOIL highly reflective and shiny stickers of "The Golden Angel" and also "The High Priestess" stickers now shipped to your door to stick onto your stuff! Check out the whole story.
Continue reading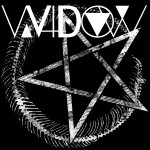 I was approached by Lip Service to do graphics for their new line of dark gothic "pho-black metal" apparel, WIDOW. Here is the result of that collaboration
Continue reading
Instagram
Please check the instagram widget has been set up correctly