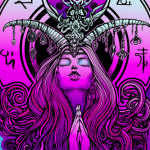 The Slavic Ancestral Portal Guardian Art Prints are now available! Also, see the process of how it was made.
Continue reading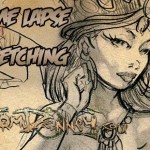 Check out this time lapse video of sketchbook drawings coming to life, also with prints available.
Continue reading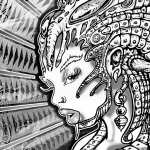 New Projects, including the "Intentional Retrograde" short film, my Collaboration with Lindsay Hearts, new Nagual Sun and upcoming live art performances.
Continue reading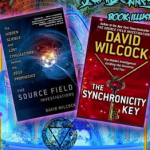 My artistic collaboration with David Wilcock on his New York Times best selling book "THE SYNCHRONICITY KEY" and how that art work ties in with today's current events in an uncanny manner.
Continue reading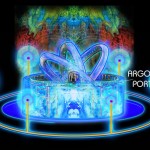 You may know David Wilcock as one of the researchers on the History channels Ancient Aliens program. His research bridges the gap between science and spirituality. Now that his new book is released, "Messages from the Sourcecode" I am able to post some of the art that I worked on for him to illustrate some of his concepts. The book is actually a greatly compelling read and I am totally proud to have been a part of it. Below are a couple of the images that were used.
Here is a Drawing of the enigmatic light emanating pine cone necklace… Continue reading →
I started doing an esoteric podcast to quench that side of me that wishes to talk about strange unorthadox material. Episode #3 We talk about psychic parasites. Listen to the one hour conversation
Continue reading
Instagram
Please check the instagram widget has been set up correctly