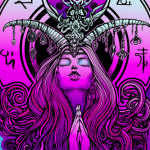 The Slavic Ancestral Portal Guardian Art Prints are now available! Also, see the process of how it was made.
Continue reading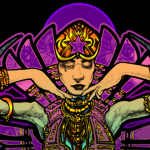 Watch the process of my Autumnal Equinox Art Print for 2017 unfold
Continue reading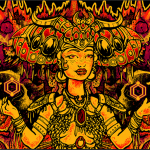 Just in time for Halloween 2016. This new image was created under the passing of the Equinox. It is a commemorative art print to celebrate the transition of our people into the underworld this Autumn.
Continue reading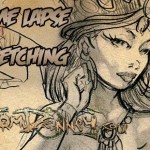 Check out this time lapse video of sketchbook drawings coming to life, also with prints available.
Continue reading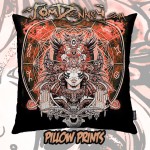 I now have phenomenally soft PILLOW PRINTS. These psychedelic head props will decorate your home and inspire the landscapes of your dreams.
Continue reading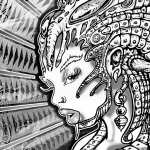 New Projects, including the "Intentional Retrograde" short film, my Collaboration with Lindsay Hearts, new Nagual Sun and upcoming live art performances.
Continue reading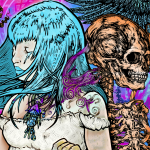 Santos is an old school illustrator known for his work with legendary doom bands like Grief and Noothgrush and Torche. Together He and I collaborated on a piece of art which is now available as a limited full color sublimated BLANKET PRINT on soft Terry Cloth Blanket
Continue reading
Instagram
Please check the instagram widget has been set up correctly