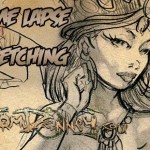 Check out this time lapse video of sketchbook drawings coming to life, also with prints available.
Continue reading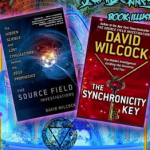 My artistic collaboration with David Wilcock on his New York Times best selling book "THE SYNCHRONICITY KEY" and how that art work ties in with today's current events in an uncanny manner.
Continue reading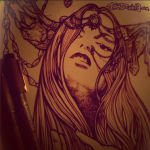 Metaphysical Higher Dimensional Quantum soul Integration through creative output, images! Also links to my new instagram https://instagram.com/tomdenney_art/
Continue reading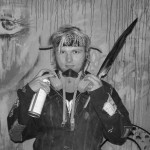 Painting the set of David Becker's controversial Pho-Black Metal short film "MIRK RIDERS", The Mirk Riders is a movie about what you can't escape. Seen through the eyes and memory of band leader, Eve, as she leads her coven through a psychotropic paganistic drug fueled romp across the desert after their last show of their tour.
Continue reading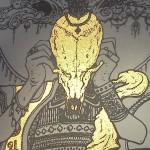 I now have hand printed, hand numbered posters available with my Sadgiqacea art in limited gold foil ink. Only a few ever printed.
Continue reading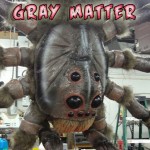 Red Clark is a film maker from Chicago releasing an adaptation of a Stephen King horror story. I created concept sketches and artwork which influenced the visualization and prop making of the film. See the giant SPIDER puppet crafted after my concept art.
Continue reading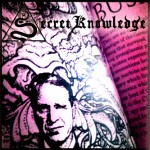 Check out this brand new compendium of occult secrets and multilevel psychological conspiracies and revelations. I contributed artwork as well as an article addressing some hot esoteric topics to this new magazine which is 90 pages full of epic hand drawn illustrations and enlightening well researched articles and documents. Also included is my video interview with Stephen Bower, the magazines creator about his reasons and methods for creating this incredible book.
Continue reading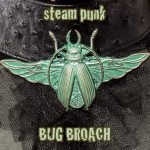 I was recently hired to design a women's steam punk beetle broach. See the development from conceptual sketch to 3D sculpture and finally into something tangible that you can now wear!
Continue reading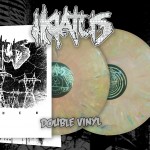 I Klatus releases their newest full length album with over 70 minutes of Beyond Core mayhem that takes TWO VINYL records to transmit to your ears. This double vinyl is available now.
Continue reading
New art work for the power house trio rolling out the riffs from the depths of ancient Kansas. See their newest design go from pencil sketch to finished monstrosity.
Continue reading
Instagram
Please check the instagram widget has been set up correctly